Hard Surface Restoration Company Sir Grout of Washington DC Metro Was Honored with the Angie's List Super Service Award for the Third Time
Sir Grout of Washington DC, the leading hard surface restoration and grout cleaning services provider, was granted the coveted Angie's List Super Service Award once again.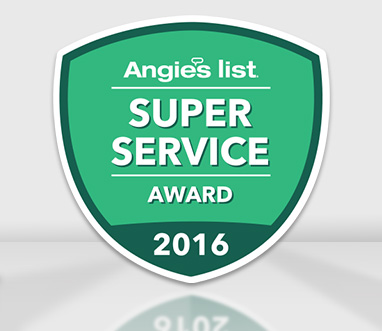 Washington, DC - (PR WEB – 02/06/2017 11:00 AM EST) – Sir Grout of Washington DC Metro has the privilege of being one the few hard surface restoration companies in the area that earned the coveted Angie's List Super Service Award for their superior customer service. The leading online directory for home improvement services grants this award to the best service providers each year.
"Companies that can meet higher demands without missing a beat in their exemplary performance standards truly do stand apart from their peers," said Angie's List Founder Angie Hicks. "Only a fraction of the hard surface restoration companies in the Washington DC Metro area were able to do it."
The Super Service Award winners can only receive this achievement if they can deliver a top-notch performance all year long. They must get an "A" rating in overall grade, recent grade, and review period grade. They must also be in good standing with Angie's List, pass a background check, and abide by Angie's List operational guidelines.
The constant stream of great reviews for Sir Grout of Washington DC on Angie's List is proof of their dedication to providing excellent services. The hard surface restoration company has cultivated a great reputation in the DC Metro area, which has translated into a large and diverse clientele whose earnest gratitude can be appreciated through testimonials such as the following one by J.M., a homeowner from Gaithersburg, MD, who hired them for a tile cleaning and sealing service:
"I cannot praise this company enough for the wonderful work. The quality of their work was outstanding and the outcome far exceeded our expectations. Over the years our grout had turned almost black with dirt. It has now been restored to its original color! I waited this long to write this review to make sure this was not a temporary fix. Happily, it was not. The technicians were responsive and friendly
and it was obvious from the start that satisfying their customers was of utmost importance to them. Great experience. My only regret is that we did not do this sooner."
However, this is not the first time that Sir Grout of Washington DC has carved a place for themselves in Angie's List's selection of recipients. In fact, 2016 marks their third consecutive year as winners, which showcases their dedication to their clients' overall satisfaction.
To contact the team of dedicated hard surface restoration experts, visit them online at
www.sirgroutwashingtondc.com
or call
(703) 594-2260
.