Welcome to the Countertops category for the Sir Grout Washington DC Metro Blog. Here you'll find blog posts related to stone and tile countertops that we've restored. See the amazing transformations with the included before and after pictures. Feel free to share and leave your comments.
Published July 13, 2021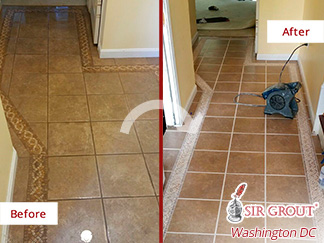 After an Excellent Grout Recoloring in Fairfax, VA This Floor Looks Amazing Again
A homeowner from Fairfax, VA, was having problems restoring her home's hallway floor. Thankfully, she found our Fairfax Grout Recoloring services and we saved the day once again. The owner was not happy because the grout lines were discolored and dirty.
READ MORE
Published May 18, 2016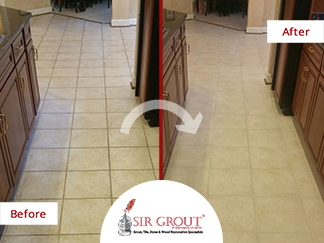 Tile and Grout Sealing Gives Fresh, New Look to Potomac Customer's Home
This homeowner had a problem – his beautiful home, was starting to show its age. The years had not been kind to the interior of his home – the tile and grout in his kitchen, master bath, and two other bathrooms were starting to become discolored.
READ MORE