Welcome to the living rooms category for the Sir Grout Washington DC Metro Blog. Here you'll find blog posts related to living rooms with stone, tile, and wood surfaces that we've restored. See the amazing transformations with the included before and after pictures. Feel free to share and leave your comments.
Published July 20, 2020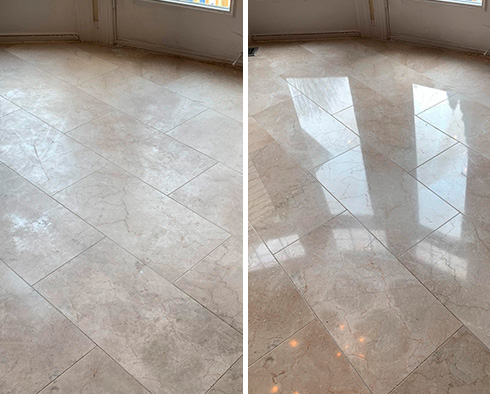 Our Professional Stone Honing in Potomac, VA Renewed the Appearance of a Worn-Out Natural Stone Floor
When a married couple in Potomac purchased their home, they didn't only think about having a lovely house that would give their family shelter. They also wanted a house that matched their personalities and tastes. They loved nature, so they decided to add natural elements to their property.
READ MORE
Published June 30, 2016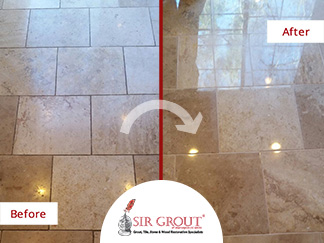 This Luxurious Marble Floor Regained its Shine with a Stone Polishing Service in Brentwood
Before this homeowner in Brentwood had bought this home, he had already envisioned how every room in his home would look, and that included marble tile floors for his kitchen and living room. He chose marble because of its natural characteristics.
READ MORE